Time, the ultimate obsession of human beings, is nearly the only variable we have no control on whatsoever, and the measure that separates us from the end of our existence.
Time is not only a reason for existential angst at the macro level of our life. It also creeps into our meetings and interactions in a myriad of significant ways:
In how we obsess about time generally and the overall conduct of the meeting
In the expectations we have about what it takes to realistically achieve an objective in a given amount of time
In how we are respecting people's time and finishing every segment of interactions on time or not
In the pacing we use to interact with each other
In how people are monopolising the conversation and depriving others of air…time
In how much (or rather how little) we should focus on passing information – which can easily be done asynchronously and individually – as opposed to conversing together, which asynchronously can't be done with quite the same effects as face-to-face interactions
In our tolerance to go further than business-as-usual or not
In how we manage our energy in our collaboration and interactions
In how we create space for meta reflections, sharing our feelings, disclosing our private conversation etc.
These manifestations of time in our interactions have a major influence on the quality of our interactions and what we can expect out of them.
So, what have I learned about time in our interactions?
It's such a big topic that I'll split it up in several posts, to explore in four breaths:
Time as a driver of our process design
Time as the comfortable space to reveal ourselves
Time as the uncomfortable measure accompanying our collective groaning
Time as an adjective of our interactions, to be thought again radically (towards…?)
Time as driver of our process design
Time is one of the finite resources in our gatherings. When designing a conversation or event, it is one of the hard variables that requires us to think carefully about what is possible and what is not.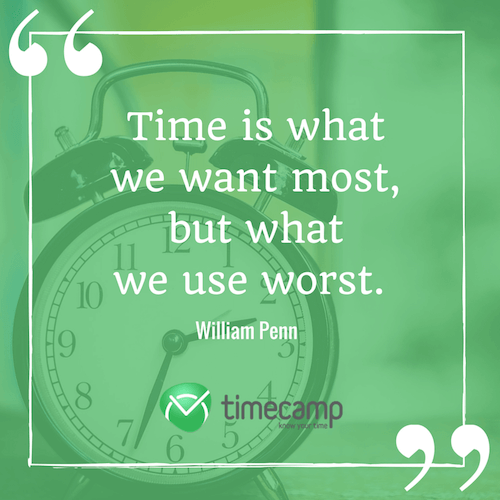 And as this quote illustrates, we do not make a particularly rational use of time when thinking about what is possible.
Like so many things in our human beings' existence, we want to bend time to our desire, control it and manipulate it, fit it in our mental boxes so it can be dealt with neatly and efficiently, dare I say 'pperfectly'. And here our first lessons about time emerge.
Meaningful interactions take time, and so do our deepest outcome desires
What can realistically be achieved in the space of two hours? One day? Three days? Four sessions over one month?
Even if we 'just' wanted to devise a strategic plan, review a programme, brainstorm around a topic, imagine a future together, we have to be realistic as to what can be achieved in the artificial setting of a gathering. What's more, when we superimpose an objective of getting people to know themselves and to get to know the others and acknowledge their differences and commonalities, ie. when we are also working on the relationships and on achieving trust between people, we have to be even more humble about the baby steps can that be achieved.
Human interactions are characterised by all the quirks that play out at the interplay between our ideas, our feelings, our inclinations, values, our language, our habits, our self-consciousness, our degree of empathy, our understanding of group dynamics etc. etc. Do we seriously take all of this for granted? Are we back to the hypothesis of homo economicus who deals with life with the rational precision of a robot? When you think about how feelings shape even (vividly) our memory of things, let's realise that we are dealing with homo sentiens and one homo sentiens is complex enough, let alone a whole group of us trying to get somewhere together.
We have wild dreams about solving the world, finding quick and durable solutions. So when will we learn that these objectives are inseparable from the relationships that contribute to these outcomes? In 'real life' we don't (or hardly ever) become friends for life in just one moment spent together. Developing relationships takes care and momentum.
Our impatience to achieve our most deeply desired outcomes is a reflection of our core misunderstanding of human dynamics, and of how real time plays out at a completely different pace to what we hope.
Humility is the key here… And breaking down our outcomes into achievable steps. Better two small and concrete steps forward that will effectively be taken than 10 big leaps that will remain another abandoned intention on the way to hell.
Time is hidden in many aspects of our interactions, and remains a blind spot
Interestingly, even when at a strategic level we may have accounted sufficient and realistic time for specific conversations and desired outcomes, we may remain blind, in our process design, to the time-crunching quirks of interactions… which comprise, for instance:
Making sure that everyone is around before you can start an activity with the group
What it takes to frame, explain, introduce activities
The problems that happen with technical interferences (internet connection going down or slowly, a program with a glitch etc.)
The time to transition from one activity to the next, from one speaker to the next, from one (physical or virtual breakout) set-up to the next
The time it takes on average for someone to express themselves in front of a plenary group
The time it takes to get responses to questions in plenary, and the domino effect it has on inviting other contributions
…
Are we seriously thinking about all these chronophage activities in our design? Do we then have an even more realistic sense of how much real time we have on our hands? Or do we simply assume that a 60-minute segment means 60 minutes of productive time, when in reality it's probably closer to 50 minutes, or even (much) less…
Time is not the measure of choice to manage group interactions
Unlike (some) children, adults want to finish a task that is given to them. Finishing on time per se is not the ultimate goal to cherish for a group, unless you are just illustrating a point and not exploring an issue 'for real'. It's better to come to the bottom of things, and get the group to feel (at least somewhat) complete than to manage only by time.
And I know, sometimes our participants seem perfectly happy to just finish an exercise on time rather than to go on and follow the logic until the end. But is that not a case of intellectual laziness or simply checking out from the overall interaction, settling for 'business as usual' or whatever point some people have decided ("I don't care, this is not for me anyway")?
So here is another assumption to seriously shake off: managing by time is not respectful of peoples' intelligence, capacities and desires. It just gives the epidermic sensation of release and of having ticked the box. But meaningful relationship-building and developing sustainable solutions is no box-ticking or back-patting exercise. It is raw, it is rough, it is intense, and it takes whatever time it has to take, because it's meeting people where they are, not where they should be.
The health of a group also depends on respecting their time
All of that said, we cannot get completely oblivious to the personal time that people are dedicating for interactions. Going over that time significantly, repeatedly, and/or without giving them a choice, is not respectful of the gift of their presence. Ditto for all these interactions where basic needs (food, drinks, bio-breaks, need to take a full break) are ignored for the pretentious sake of the greater good. But a hungry person is not a rational being. A thirsty fellow is not a happy participant. Someone who badly needs to go to the toilet is no longer capable of working in the service of the group, and someone with their head rammed in with information cannot take it any longer.
We simply need to respect the breaks and closing times agreed, generally, and keep our realism in what can be done outside of these boundaries.
Respecting peoples' biological needs is a requirement, not a variable that can be messed around with. Productive time is all that happens between those 'biological adjustments'.
So for that matter, an event I attended once (as a participant documenting sessions) where people were sent to lunch past 3pm after a slow and evidently painful death by Powerpoint (with very little or no time left for something as dry and as timidly participatory as a Q&A session) is a caricatural example of what not to do.
Time, in process design, is a measure of our outlook to either control or to embrace the world around us
Whose time are we actually accounting for? In many cases, it's the sand timer that is playing out in the head of the sponsor or organiser, not of the contributors (participants)…
Time is a measure of our impatience and of our self-centredness. Instead, we would be much better off happily embracing time as the landscape running behind a genuine encounter with ourselves and with others, where we are, where they are, not where we should be. That outlook determines our capacity to cope with time early on in the process, and that's not the end of story about time, only the beginning…
I'll unpack the next level of the sand timer in the next blog post.
For now though, let's ponder this humbling quote from one of my favourite jazz trumpet players…